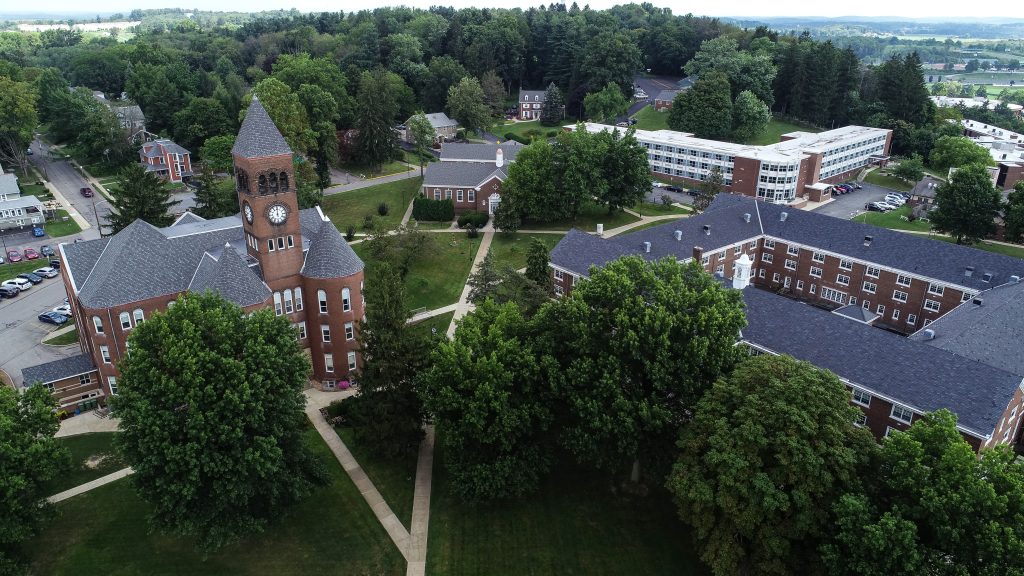 THE 83rd PENNSYLVANIA COMMUNICATION ASSOCIATION CONFERENCE: "Sustaining Communities"
September 29 – 30, 2023
Slippery Rock University of PA
Please click here to see the 2023 Membership and Registration Form
Please find the Conference Program here.
---
Conference Parking near the Smith Student Center for PCA participants:
Friday 9/29: To park in any parking lot close to the Smith Student Center, participants will need to register for a visitor pass here: https://sru.nupark.com/v2/Portal. But you can park in the East Lake lot without a parking pass (It is a bit far so not recommended). Also a QR code will be ready for participants at the registration table to register for a visitor pass if they didn't have it prior to parking.
Saturday 9/30: No need for a parking pass to park anywhere on campus.
---
Global wars, cultural and ideological conflicts, climate change, health crises, and artificial intelligence are a few of the challenges that urgently demand that we rethink our communication and media practices. Sustainability, originally an economic concept, was first used by Hans Carl von Carlowitz to signify humans' responsibility in managing and utilizing natural capital. Given the interconnectedness of issues related to the environment, health, social justice, business, pedagogy, science, politics, technology, ethics, community and communication, the metaphor of sustainability provides an opportunity to explore these connections systemically, and envision healthier, more equitable, and enduring societies and world. What avenues of thought and engagement can communication and media scholars, educators and practitioners propose to re-envision, nurture, sustain, and renew communication and community, locally and globally?
The Pennsylvania Communication Association (PCA) invites paper and panel submissions exploring the role of communication in building and sustaining communities. All research methodologies and philosophical perspectives are welcome. Papers and posters addressing related issues, thinkers, and theories are welcome.
The 83rd PCA Annual Conference will be held September 29th and 30th, 2023 at Slippery Rock University. Proposals should be submitted to specific Interest Council chairs via email. Please see the call for papers and the call for salon for details. This year PCA Salon will focus on the theme: "Rachel Carson: Listening to the Voices of Nature."
Interest Council chair emails can be found on the association's website.
Questions about submitting work can be directed to Fadoua Loudiy, PCA Vice President and Conference Planner, at fadoua.loudiy@sru.edu.
---
Accommodations:
The Fairfield Inn & Suites by Marriott (discounted rate of $169/room + taxes/fees)
1000 University Parkway, Slippery Rock, PA 16057
Phone: 724-406-0535 (Website)
Cancel up to 48 hours before with no penalty
Block/rates in place until 9/7
Call to make room reservation
20 Rooms available (13 King and 7 Queen)
Use this group code: PCA SRU
---
CONTACTS
Dr. Fadoua Loudiy, Pennsylvania Communication Association Vice President, fadoua.loudiy@sru.edu
Dr. Janie Harden Fritz, Pennsylvania Communication Association Executive Director